HCBF Orientation Ceremony for newly admitted students of Evening Session, BBA (2years), MBA (2years)
HCBF Orientation Ceremony for newly admitted students of Evening Session, BBA (2years), MBA (2years)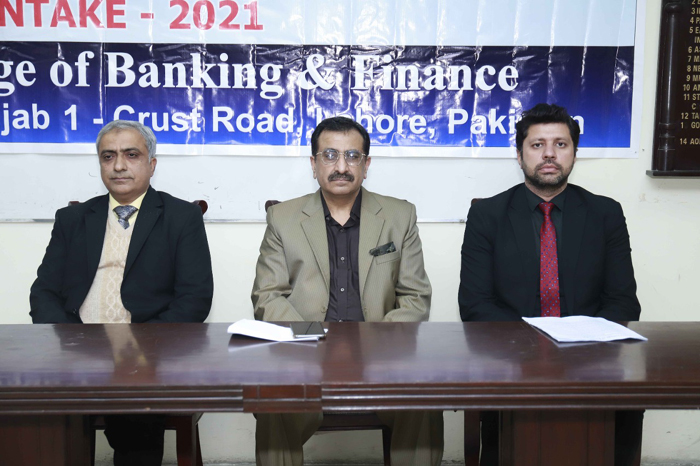 Hailey College of Banking & Finance (HCBF) hosted Orientation Ceremony to formally welcome newly admitted students of Evening Sessions BBA (2years) and MBA (2years) followed by Hi-Tea at the college campus on Tuesday, January 18th, 2022. The ceremony was attended by faculty members, administrative heads and more than 300 newly admitted students. The ceremony was started with recitation of Holy Quran and Naat Sharif (Pease be upon Him).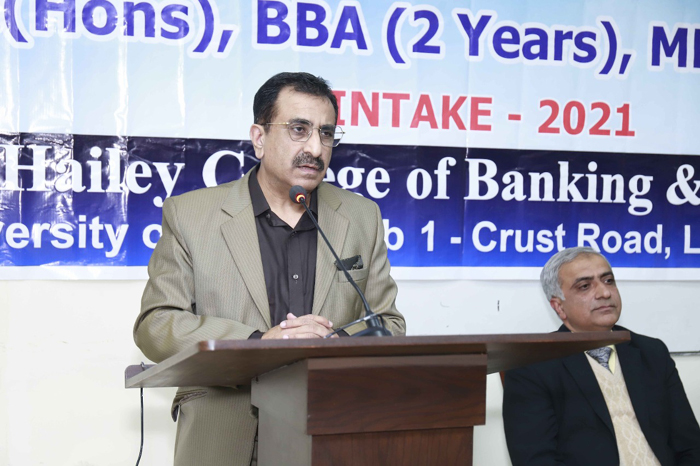 Prof. Dr. Mubbsher Munawar Khan, Principal, HCBF formally welcome newly admitted students with warm greetings and wishes. He started his speech complimenting Sir Ganga Ram, "a great philanthropist", and appreciated his contributions for Punjab University, HCBF and this region. He presented a brief history of Business schools evolution in sub-continent and explained the role of HCBF and its graduates towards banking and insurance industry. Later he elaborated the purpose of universities existence, their role in knowledge creation. While sharing college facilities, he promised students for facilitating them with the best facilities to train them academically and professionally. He urged students to be punctual and regular in classes and stresses the importance of library and books. Students were briefed with major differences of annual and semester education system. Later, he shared virtues for being successful in life. He emphasized the need of good student teacher relationship and promotion of rich academic culture. He concluded his speech by advising students to follow basic ethics of integrity, honesty, truthfulness and patriotism to become useful citizens.
Dr. Zargham Ullah Khan, Controller Examination and Muhammad Idrees, Incharge Administration also address the students and brief them about their academic and administrative roles and formal policies of college.